Whether you're using camera robotics for simple camera control or with calibrated, virtual sets, your robotics need to be hiccup-free and perform well by being accurate and responsive. If you're considering, adding, or upgrading robotics, there are benefits the right solutions bring to your production – here are 8 of them:
ENHANCE YOUR CONTENT:

Adding robotics can give your productions a new look. Creating dazzling camera motions by adding a robotic jib or smooth rail system will ensure your programs look consistent and professional.
ADD EFFICIENCY & REPEATABILITY:

Increase your efficiency by automating what you can in your studio. Productions will contain less mistakes. With easy setup, even calibration to virtual sets should be accomplished within minutes. Select your shots, save the positions, and your set is registered and ready to go live.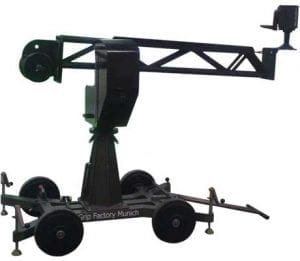 PROVIDE ZERO DELAY – ESPECIALLY FOR

AUGMENTED REALITY & VIRTUAL SETS

:

When your robotics are programmed, they should give you repeatable, flawless performance – for every show. This means there can't be a delay – especially when working with talent. Look for a robotics solution with zero delay from command to movement.
ADD PRECISION:

When you're navigating cameras movements around calibrated, augmented reality elements, precision is imperative. Talent is moving around virtual sets, motioning to invisible elements and your robotics, especially in a virtual graphics tracking environment, have to be accurate.
BE RELIABLE:

What if you've taken the time to calibrate your robotics system with your virtual set and then you suddenly lose power? It could be that someone kicked the plug out of the wall by mistake. Although it could mean trouble if that happens – especially during a live production – it's important your tracking system and robotics are robust enough to stay calibrated when you boot up again.
STREAMLINE YOUR WORKFLOW

: You're using camera control in a producer-driven environment. Consider our CAMIO Universe; our camera robotics can be controlled via our MOS-compliant workflow. Camera shots and recalls can be chosen and automated into CAMIO so journalists and producers can work together tying graphics and camera moves together.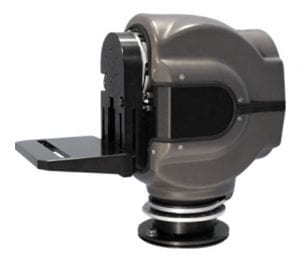 INTEGRATE EASILY:

Make sure your robotics integrate with your automation. ChyronHego robotic solutions allow automatic recalls via automation device including: our Live Assist solution, Grass Valley's Ignite, Sony's ELC, Ross Video's Dashboard and Sony's XVS Vision mixer.
EXPERT INSTALLATION & DESIGN:

You can't skimp on quality. You can experience the caliber of a product by the ease of installation and calibration. From simple PTZF robotic heads – to robotic jibs and

straight rails

– our full range of Camera Robotics offer refined quality for precise installation and use. And, they're designed in-house by our team of experts.
TO LEARN MORE: Email us at sales@ChyronHego.com, or Download Our Paper, The Advantages of Precise Robotics.