Analyzing player performance stats in sports is nothing new. You can go all the way back to the mid-19th century when box scores were first published in local newspapers, giving not only the average fan their first timeline of statistical insight into player performance, but the teams and players themselves.
Over time, the inclination to dig deeper, to "mine" the data evidenced within the box score, was adopted and further evolved by a variety of sports, leading to the formalized professions of the sports team statistician and performance analyst.
Player stats will differ from sport to sport and from team to team, but the objective of the performance analyst is to ensure that the best players – for the given circumstances of a particular game – are actually in the game.
"To have the capability to access player performance data from the team bench during the game is the next crucial step…"
Player performance is typically measured and analyzed during practice and queried after the game, when key trends can be viewed in a holistic way. ChyronHego's TRACAB Optical Tracking and ZXY Wearable Tracking products are renowned for the speed in which these same player performance metrics are returned to a team's performance and conditioning coaching staff. This has been particularly borne out across the majority of European Football leagues and clubs which have invested in this technology.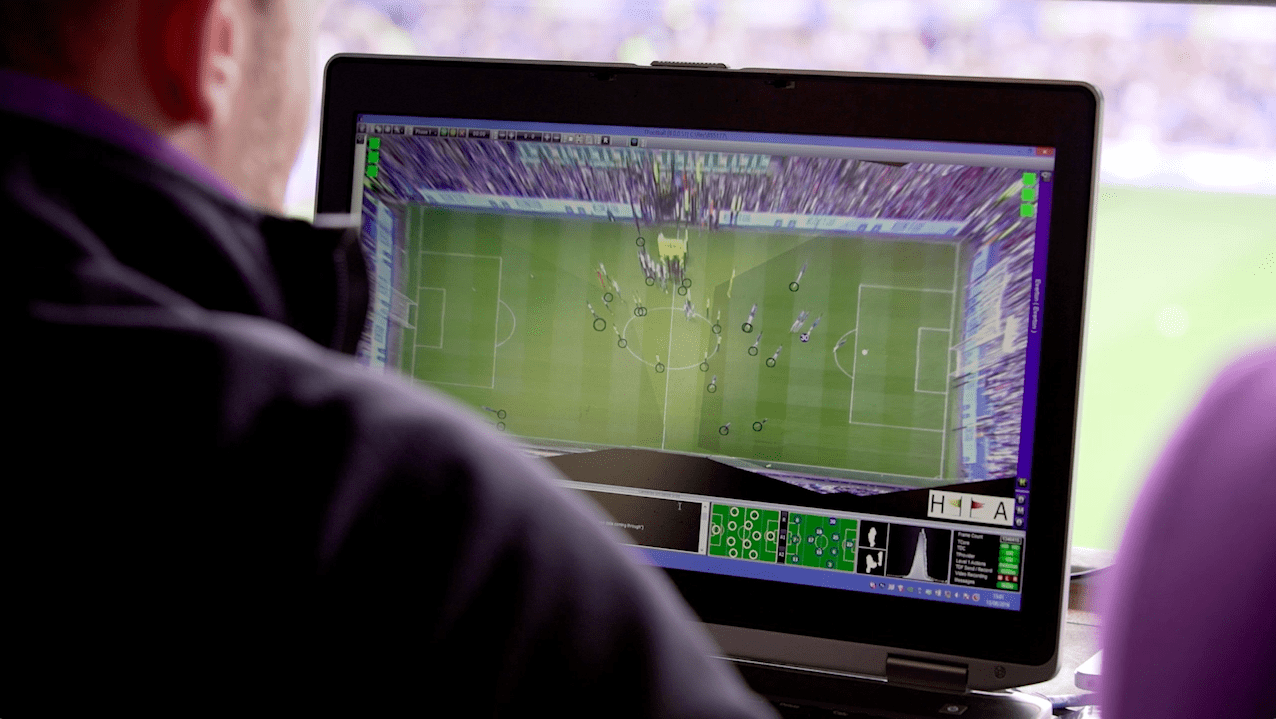 To have the capability to access player performance data from the team bench during the game is the next crucial step, and we saw advances in this area this summer in Russia at the World Cup with national teams using TRACAB data directly on the benches. ChyronHego is once again breaking new ground by currently testing this very scenario with a number of European client football teams, with the goal of making it available across numerous sports.
To be clear, this information has never been available before, and we're confident in the accuracy of that live data output for clubs to use it as a real-time tool. Utilizing this data will have a  functional aspect as well, allowing users flexibility in how that data is presented – for example seeing a live Key-Performance-Indicator for assessing each player's, and the larger team's, physical workload.
And of course there are both tactical and physical advantages to utilizing the data in real-time. With the right information in hand, Coaches and Managers can then better assess a given situation and make the right decision. They'll be able to make tactical changes during live game-play, potentially removing the "guess work" around player fatigue and KPI targets.
Today, the combined TRACAB and ZXY real-time data sets are collected and visualized during the match, directly on the bench and analysts positions in the stands, via Coach GO, a powerful app for any iOS, Android, or desktop device that visualizes both event and physical data. As a result, coaches and managers can now make decisions on player utilization based on key performance indicators they have established relative to each player.

Our vision is that this data will flow into Coach Capture, the latest addition to ChyronHego's expanding Coaching Product Suite, for analysts to create in-match clips. Analysts, via a dedicated playlist in Coach GO, will access these clips and a manager can then view them with their associated data.
The real power of Coach GO will become evident through its ability to present live, real-time tracking data on a per player basis, thus permitting traffic light benchmarking, which in turn will result in a coach's or manager's ability to select the most proficient and effective players to take to the pitch.
Additionally, Coach GO would then send flags to Coach Capture where telestrated reference clips will be created, which in turn will be presented to players by the manager and coaching staff in the team's locker room at half time and post-match.
Ultimately, real-time access to advanced stats during a game or match will prove invaluable, and having this flexibility within a single coaching ecosystem will be a true competitive differentiator. But it is equally true that the quality and reliability of the data, complemented by the insight of each coach and analyst, is where the biggest impact on sport will be realized. ChyronHego's evolving set of coaching solutions is simplifying the analytical workflow to make this vision a reality.
Performance Data In Sport
Performance Data In Sport