ChyronHego to Exhibit at KOBA Show 2016
Melville, N.Y. – MAY 17, 2016 – ChyronHego will exhibit at KOBA Show with partner SION Media at the COEX in Seoul, May 24-27, Booth D353.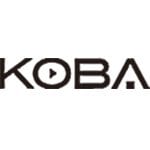 ChyronHego solutions to be showcased at KOBA Show 2016 include:
LyricX, an all-new release of the company's flagship Lyric graphics creation and playout solution. Based on ChyronHego's industry-leading Lyric PRO platform,LyricX harnesses the power of 64-bit architecture to offer unprecedented performance in graphics creation and playout – now with 4K graphics support.
LyricX is powered by ChyronHego's high-performance HX Graphics Platform. A central component of LyricX is an all-new keyboard/control surface that exposes all familiar Lyric functions and offers programmable LCD keys that can be completely configured for any use case. With the revamped user interface in LyricX, users can configure screens for specific programs, such as news shows, and they can easily switch between these individual environments.
Virtual Placement, a flexible tool that turns the complex art of placing virtual graphics within live video into a quick and simple process. Without the need for specialist camera encoders or lengthy calibration processes, virtual tied-to-surface graphics can be placed into a scene within minutes of setup, ready for use in almost every live broadcast scenario — from augmented reality studio sets to sports arenas, race-tracks or landscapes.