Moving Beyond Video Playback
Although I've never coached anyone in sports, I've always had a special appreciation for what coaches do – and how they do it. Much like most of you, I've played a number of organized sports over my lifetime, from basketball to track & field and cross-country running. In fact, my father was an accomplished running coach, and growing up I was amazed at how he nurtured the natural talent of his individual athletes and molded them into a team filled with direction and purpose.
According to the Online Etymology Dictionary, the first use of the term "coach", in relation to sports, came in 1861. Merriam-Webster lists the word coach, when used as a noun, as "…one who instructs players in the fundamentals of a sport and directs team strategy, such as a football coach, a pitching coach, a gymnastics coach, etc.".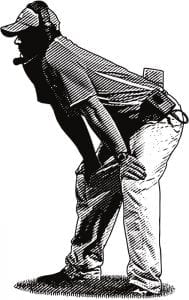 Over time, coaches have employed a variety of tools to help them engage with their athletes – to convey the nuances of a particular strategy, to teach and prepare them for their next game or match. Today, coaches are moving beyond simple clipboard diagrams and video playback, and instead use the same graphic tools that athletes are already familiar with from live sports broadcast and analysis shows.
Just as sports broadcasters have long benefited from video telestration solutions to analyze game-play and to enhance the televised viewing experience, coaches are taking this technology, born in the broadcast booth, and are bringing it to the training ground.
ChyronHego, a longtime leader in video telestration solutions for both broadcasting and coaching, is creating a Coaching Product Suite of tools to better serve the needs of coaches, sport performance analysts, and athletes. Our user-friendly coaching tools, such as Coach Paint, are specifically designed for coaches of all sports, helping them convey complex tactical messages simply, quickly, and effectively.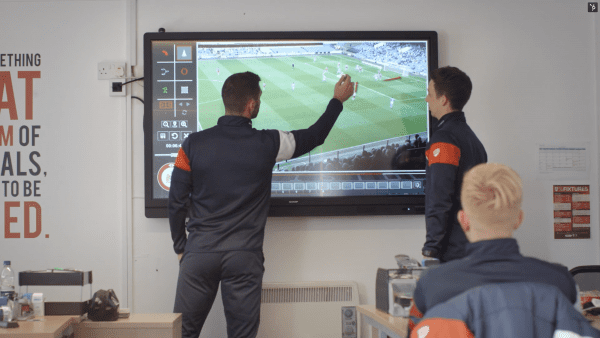 For too long, team coaches, video analysts, and performance scientists have worked in the separate worlds of video and data. ChyronHego's coaching tools bridge that gap. Now, video and data are used in collaboration rather than isolation.
You actually coach within the actual game or practice video to analyze offensive and defensive strategies. We remove the coaching obstacles by providing the tools that make it simple to engage with your players and allow them to absorb your key messages quickly and easily.
These tools are evolving at a rapid pace. ChyronHego is preparing to introduce, next month, a new member of our growing Coaching Product Suite – Coach Capture. Designed to suit the everyday needs of the sports video analyst, Coach Capture allows for both live and post-game video recording, tagging, and telestration of game events. When used in combination with ChyronHego's Coach Paint, Coach Capture brings broadcast quality graphics and years of video and data experience into a single coaching platform.
You can learn more about Coach Paint, Coach Capture, and ChyronHego's growing portfolio of coaching tools by registering for our webinar, Coach Paint, Your Virtual Video Playbook. We hope to see you there.
Performance Data In Sport