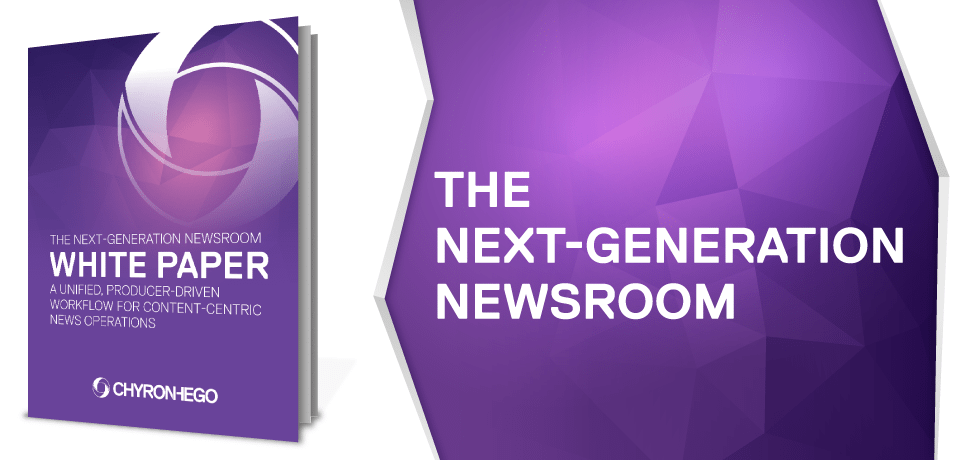 A Unified End-to-End Solution for News Production
Momentum is building for media operations to shift away from traditional workflows based on disconnected hardware systems, and towards integrated software solutions that leverage standard IT hardware and technologies.
It's a sea change in approach that involves producers, journalists and directors directly in the process of creating, managing, and playing out content to air – but it's also requiring broadcasters to re-think their operations from the ground up.
This white paper describes ChyronHego's vision of a next-generation broadcast newsroom propelled by a comprehensive and integrated software suite for an end-to-end, producer-driven news production workflow.
Download the White Paper by filling out the form.