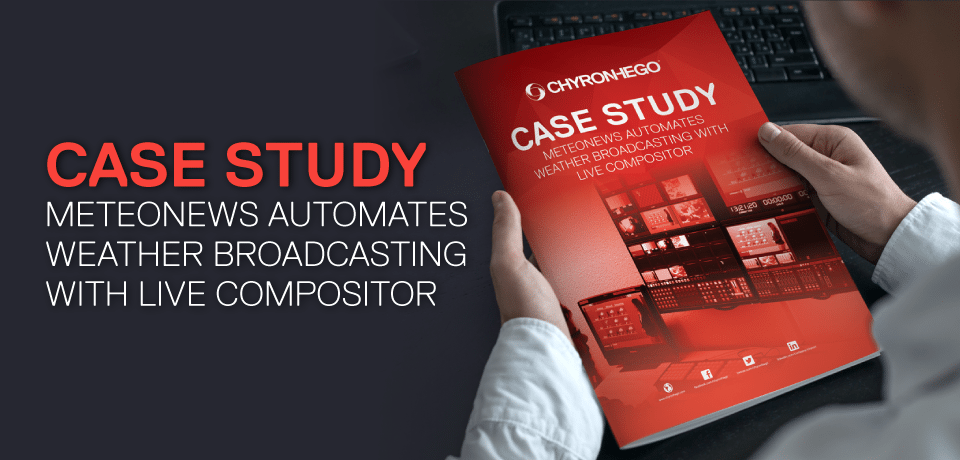 AUTOMATING WEATHER BROADCASTING WITH LIVE COMPOSITOR
A challenge for broadcasters in today's competitive media landscape is that they have to do more with less.
With the launch of the company's professional HD production studio, MeteoNews had to replace the previous complicated system that combined multiple video players and a separate video mixing desk. MeteoNews was looking to fully automate even the last production steps and remove as much of the burden as possible from its small technical crew.
ChyronHego's Live Compositor proved to be the ideal solution for this Zurich-based weather solutions provider.
"With ChyronHego's Live Compositor, our weather presenters are able to create their own shows without any intervention from our technical staff. They just write their script, walk into the studio, and record their weather segment using a single remote device," said Beat Vontobel, chief technology officer at MeteoNews.
Download the Case Study by filling out the form.