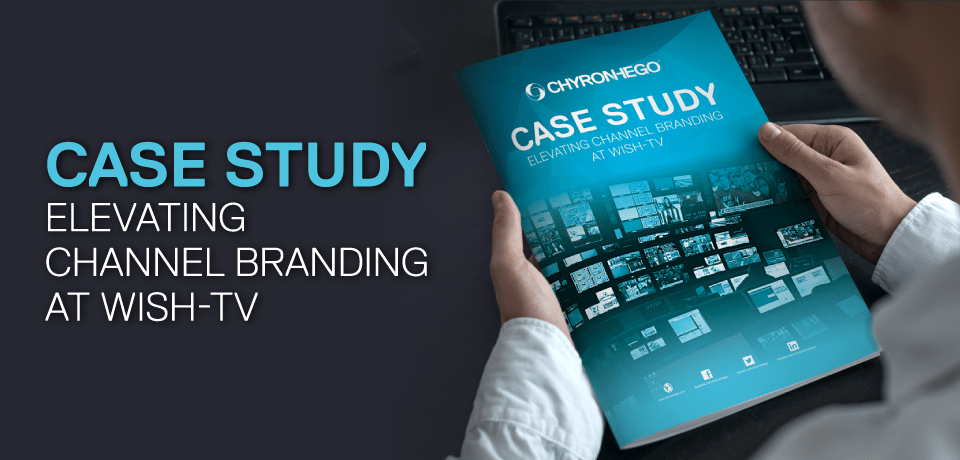 INCREASED PRODUCTIVITY. INCREASED REVENUE.
INCREASED SATISFACTION.
WISH-TV was looking for a way to streamline all their channel branding tasks. ChyronHego's Channel Box proved to be the ideal solution for this Indiana-based 24-hour news channel and CW affiliate. The graphics team simply builds the templates and sets up the conditions for everything from breaking news crawls to school closings, and then either automation triggers them to run, or producers in the newsroom can air them at will without intervention from the graphics department.
Among the several Channel Box units deployed in WISH-TVs operation, one is dedicated to what WISH-TV calls its "L" bar – a grouping of graphics on the left and bottom of the screen that forms an L shape around the video that's playing out. This feature allows WISH-TV more space to display information – and more space to monetize – than its competitors. For example, school closings that appear within the L bar are often sponsored.
Based on success with their long-time use of Channel Box, WISH-TV has now installed PRIME, a significantly upgraded version of the solution, where ChyronHego has taken everything that's great about Channel Box and retooled it from the ground up.
"I can already tell that PRIME is more powerful, and I can see how we might be able to streamline some of our workflows and do more with fewer boxes", said Chris Newman, Graphics Operations Manager at WISH-TV.
Download the Case Study by filling out the form.