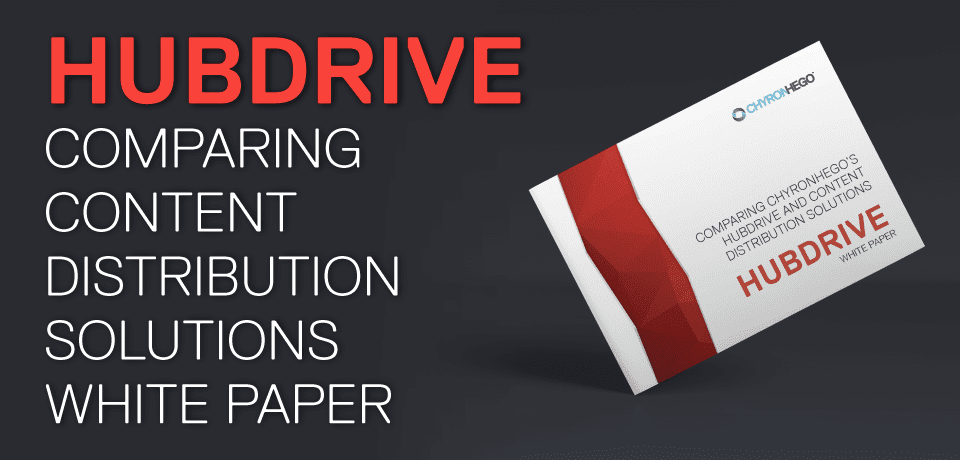 DOWNLOAD OUR WHITE PAPER AND NEVER AGAIN EXPERIENCE FILE ENVY.
Media management across large news and sports content creation and distribution organizations is at best a complex and time-consuming effort. That's where ChyronHego's new new Dropbox™-style folder synchronization solution, HubDrive, comes into play.
While HubDrive is a brand new solution designed to make the distribution and syncing of content a quick and easy proposition, ChyronHego has for some time also offered our customers another solution, aptly named Content Distribution.
But which solution is right for your content creation and playout workflow?
Complete the form and download our new white paper, Comparing ChyronHego's HubDrive and Content Distribution Solutions.
Download the White Paper by filling out the form below.