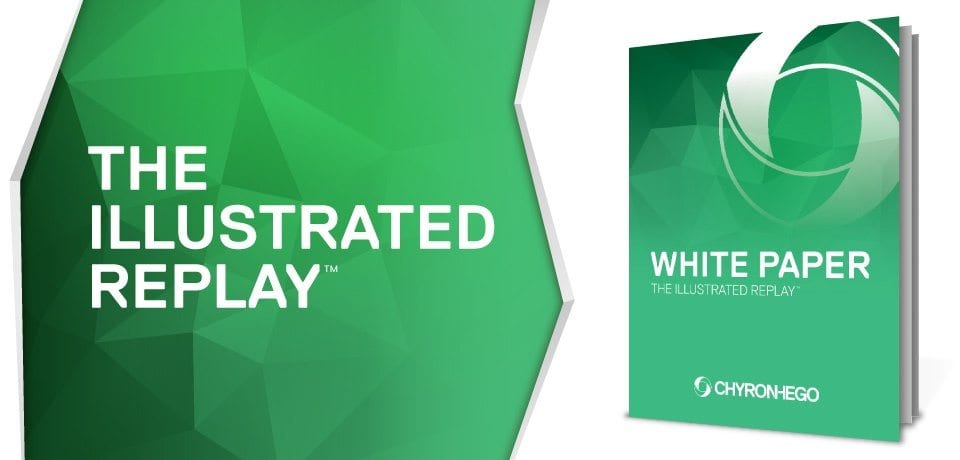 SPORTS PRODUCTION TECHNOLOGY
ChyronHego refers to the resulting combination of replay, graphics and
analysis as an "Illustrated Replay".
Within a typical hour of a game, dozens of telestrated clips can be created
either live, or stored ready for near-live replays or post match analysis.
Download the White Paper by filling out the form.