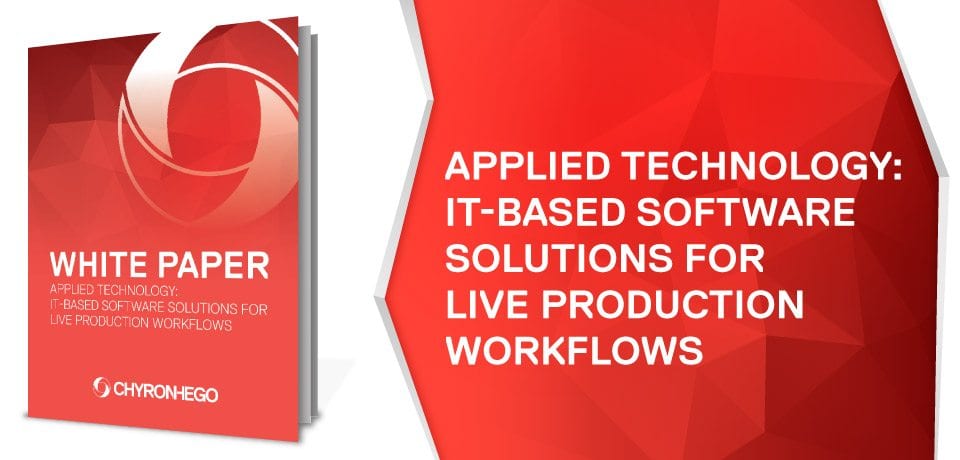 IT-Based Software Solutions For Live Production Workflows
Taking their cue from radio, broadcasters worldwide are finally migrating away from proprietary, hardware-based workflows and towards all-IT, software-based production environments.
The benefits are especially compelling in a television newsroom, where seconds count in delivering breaking news to viewers before the competition
In this white paper, we will take a closer look at the drivers towards IT-based workflows for live production. We will also describe some of the challenges of adoption, particularly for environments that still rely heavily on legacy equipment and will need to do so into the future.
Download the White Paper by filling out the form.