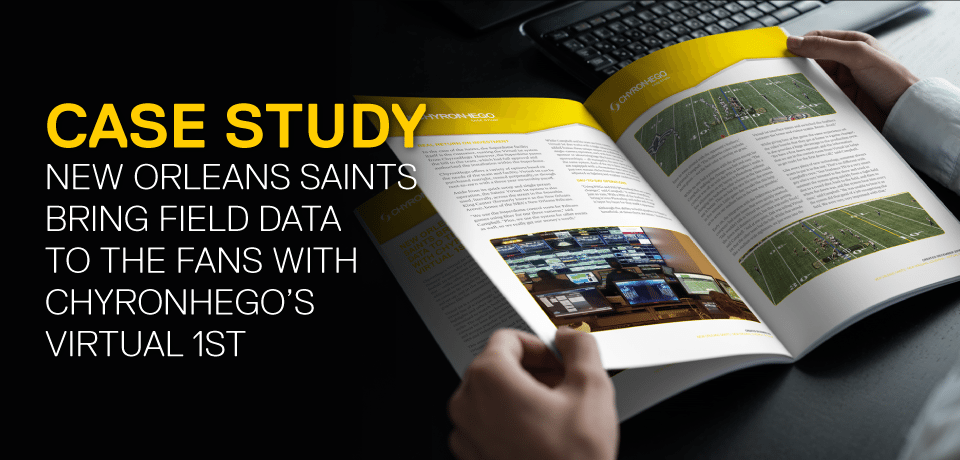 New Orleans Saints Bring Field Data To the Fans With ChyronHego's Virtual 1st
"This is what fan engagement is all about, delivering the same experience in the stadium that viewers are used to getting at home when watching a game on TV." – Kyle Campbell, Video Production Manager, New Orleans Saints.
Are you ready for a new Down & Distance solution? One that is currently seeing action with a number of NFL teams, including the New Orleans Saints?
If you answered yes, then it's time to defy convention!
With Virtual 1st, ChyronHego's Down & Distance solution for Football, a single operator quickly inserts virtual lines of scrimmage, 1st down markers and animated graphics that are easily customized to match your unique on-air or in-stadium style.
Intrigued? Then complete the brief form to the right and learn why the New Orleans Saints put their trust in ChyronHego's Virtual 1st Down & Distance solution.
Download the Case Study by filling out the form.