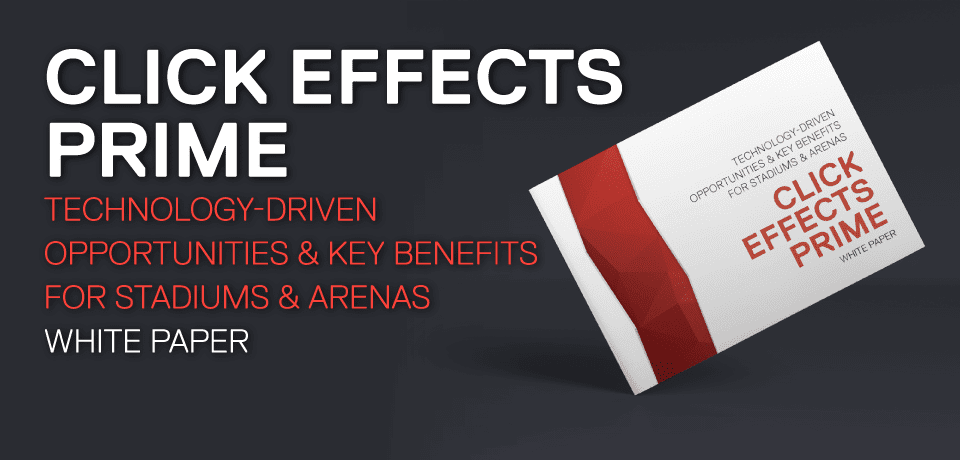 BREAKING PARADIGMS AND DIFFERENTIATING THROUGH TECHNOLOGY.
Tracking capabilities are making their way into mainstream in-venue displays. This new White Paper from ChyronHego explains how stadiums and arenas can "up their game" by leveraging the integrated tracking visualization options with the real-time, broadcast-style CG elements found within Click Effects PRIME.
Many products can act as a clip server, or can send video to ribbon boards, but the technology of key-framed CG – or tracking-driven CG – is now the big differentiator.
Download the White Paper by filling out the form.