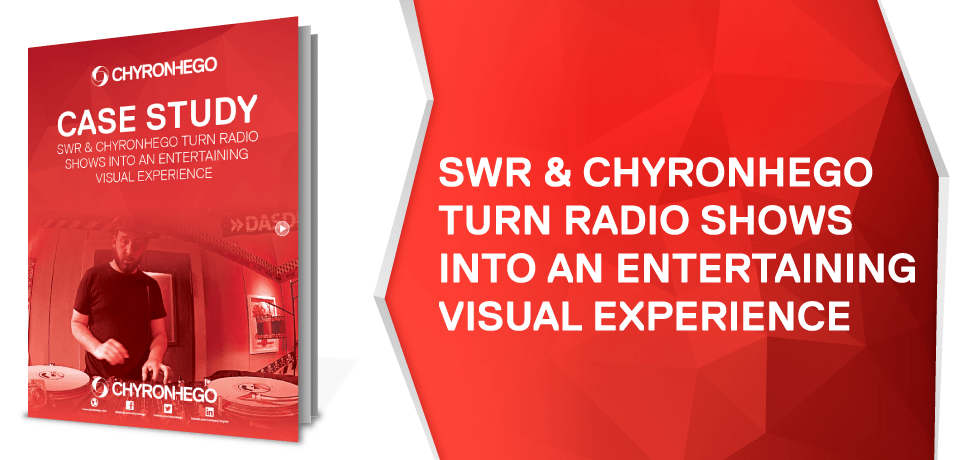 Turning Radio Shows into an Entertaining Visual Experience
The greatest challenge for today's radio broadcasters is reaching young audiences. The behavior of radio listeners has dramatically changed over the past decade. Young people don't own radio sets; instead they are using mobile devices to connect with the world. Smartphones is their central communication and entertainment medium.
Visual Radio by ChyronHego, a tool that enriches audio content with synced video to transform a radio broadcast into an entertaining visual experience, turned out to be the ideal solution for SWR, one of the biggest broadcasters in Germany, to connect with their target audience.
Download the Case Study by filling out the form.