If you are joining us at IBC in Amsterdam – fantastic! If not, let me give you a quick primer on our broadcast focus at the show.
Quickly: Our beloved (or beguiled) broadcast paradigm is transforming dramatically. The migration to IT is happening fast. And, producing engaging content is king.
We've improved our software-based solutions that help you increase engagement by adding augmented graphics and data-driven graphics to your productions. You can add additional revenue opportunities by monetizing a new sections of your content – both broadcast- and radio-based. And, refined production workflows help get your content produced – fast.
We're premiering a lot of new software at the ChyronHego IBC booth. If you can't make it to the show, here's a quick rundown of what's new: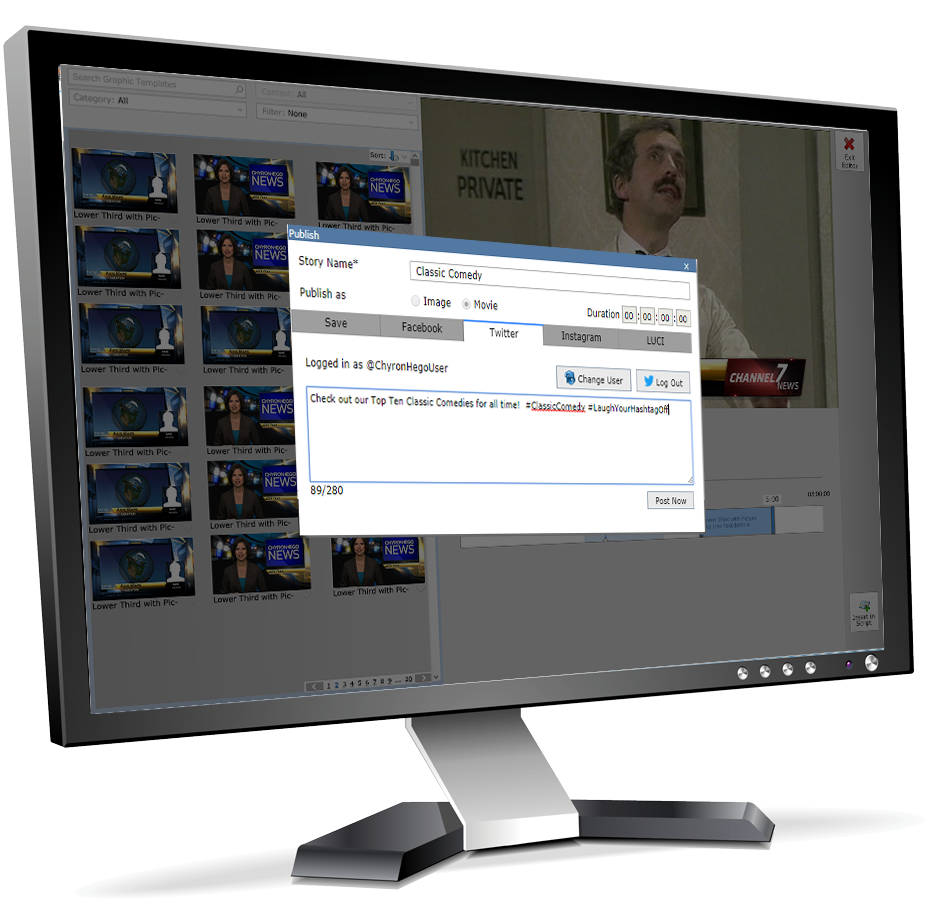 NEWS: CAMIO 4.5 makes producer-driven news workflows more versatile and cost-effective. See the powerful, new CAMIO Render Engine and the latest in social publishing with our HTML5-based LUCI5.
WEATHER: Metacast 2.6 includes advanced animations for all layers- including weather model layers – and simplified application setup. Now, edit palettes in Celsius or Fahrenheit when raw values are Kelvin.
BROADCAST GRAPHICS: LyricX 3.4 features new support for DNxHD with alpha and our GTC clip format, boasting small file sizes and unparalleled performance.
GRAPHICS & PLAYOUT: PRIME Graphics 3.1 supports SMPTE 2110 and HDR-enabled 16-bit color. IP- & 4K-Ready, PRIME stacks an array of five feature-sets into a single-platform; integrating newsroom graphics, sports graphics, a clip player, video wall solution, graphics-driven touch-screens, and branding.
VIRTUAL SETS & AUGMENTED REALITY: Plutonium uses new HTML5-based control panels and integrates the industry-leading Unreal gaming engine from Epic Games.
If you'll be at IBC, join us for drinks @ 5 PM – each day of IBC:
SEE US AT IBC: We invite you to come by Hall 7 – Stand C21 to visit with our engineers and product experts!
EMAIL US ANYTIME: We will help you navigate; talk with us at sales@ChyronHego.com.