THE POWER OF

THE ILLUSTRATED REPLAY™
Paint is a powerful sports production analysis tool, designed specifically for the needs of sports broadcasters. Its power lies behind its feature-rich set of tools and its sheer simplicity of use. The result is a highly productive tool that can be used by anybody within a sports production team, whether they are behind the camera or in front of it.
Paint is used to visually analyze game-play within sport by graphically enhancing and highlighting video using a variety of Paint's highly intuitive telestration tools. We call the resulting combination of replay, graphics and analysis, the "Illustrated Replay™".
The newest version of ChyronHego's leading telestration and analysis solution, Paint 7.4, includes many new features, including an all-new Publish To Social Media tool supporting Facebook, Twitter, Instagram, and YouTube, automatic player tracking via standard broadcast camera, 4K Recording, 3D Pitch Calibration, NFL® NGS Integration, Formation Tool enhancements, and NDI in/out. In addition to EVS live production replay support, Paint adds file-based integration with Grass Valley's Live Touch replay system.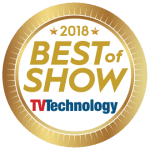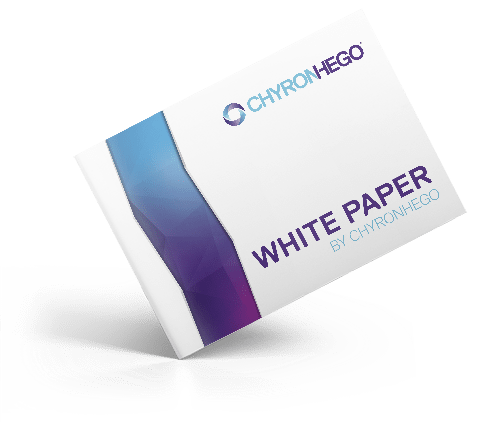 The Illustrated Replay™

PAINT allows me bring replays to life with hi-end analysis tools that I have personally utilized on events from the NBA Finals to the World Series.
Freelance ChyronHego Paint Artist

Paint Demo
A demonstration of the features included in PAINT, ChyronHego's telestration and analysis solution for sports. The Power of the Illustrated Replay™.
Sports FX Engine (Webinar)
Painting The Corners (Webinar)

Attention Production, Marketing, and Social Media teams! Paint now lets you export highlight clips to your Social Media channels. Instantly generate second screen content and create new advertising revenues streams across Facebook, Twitter, YouTube and Instagram.
Automatic Player Tracking
Reinforcing its position as the industry's fastest telestrator, Paint now features automatic player tracking from standard broadcast camera content.
The 3D pitch calibration and arrow tool allows for enhanced real time 3D graphics, showing ball trajectory and enhanced on field visualization.
Paint 4K records UHD video much more efficiently, saving on storage space.
The new formation tool is a live interactive tool where talent can tell tactical stories using on screen counters, and telestrate on the field. Available for NFL, Basketball, Soccer, Ice Hockey, Rugby, Baseball and Handball.
The moveable players effect allows the commentator or operator to move players to different positions on the pitch or field. The players may be highlighted with a glow, removed from the field, and they can also be scaled in size.
Clips can now be shared between Paint servers in an unflattened state. The new Clip Export feature allows a clip to be passed between Paint servers while keeping all of the elements editable.
In addition to standard effects, Paint 6.0 now supports more advanced in/out effects, such as Scale In/Out, Extend Along the Stroke in Freehand Mode, Scale Up and Down, and more.
A Built-In Chroma Keyer And Tracking Engine
Enables discrete and tied-to-pitch virtual graphics enhancements to be created.
This is big news for our NFL clients. Paint's integration with the NFL's Next Gen Stats data API now lets teams and broadcasters insert player names and numbers, as well as import Zebra tracking data. Automatic keyframing on NFL footage couldn't be easier.
Paint integrates with Opta's new Sports Data API. Now, you can synchronize Opta event data and video.
Customized Tools & User Interface
Adjust the tools to suit your house look and feel, or for in-vision use, the GUI can be adjusted by ChyronHego to match your branding.

Paint fits effortlessly into sports production workflows and is ready to run within minutes of being unpacked. It comes complete with everything you need to start analyzing sport, including a touchscreen interface and jog-shuttle control. Just plug it into your video source material and off you go.
A wide selection of graphics highlighting tools, a built-in chroma keyer and integrated camera tracking capability enable compelling content to be created simply and swiftly. Paint also supports real-time 4K video recording, allowing users to pan/scan and zoom within the video without losing resolutions when broadcasting in HD.
Finally and most important of all, it works with any sports content you wish to use it with, from Football to F1, Basketball to Baseball, Horse Racing to Hockey – you name it, Paint can paint it.
Supported Codecs (Partial List)
J2K; MJPEG; DNxHD; H.264 / AVC/ MPEG-4 AVC / MPEG-4 part 10

DOCUMENTATION
Sports FX Engine Product Info Sheet

DOCUMENTATION
Sports FX Engine Product Info Sheet