ADVANCED VIRTUAL GRAPHICS
MADE EASY
As a producer, you're driven to create moments within a live broadcast that not only grabs your viewer's attention, but also enriches the acute nature of visual storytelling.
While some have regarded the placement of virtual graphics within live video to be a "complex art", made possible only by expensive specialist cameras, ChyronHego has taken a decidedly different approach.
ChyronHego product designers created a solution that is easy to learn and doesn't require any specialist camera encoders or lengthy calibration processes, so you can get your sponsor's content on-air quickly and without error. The system can be used in virtually any live broadcast scenario from augmenting physical studio-sets with virtual objects, to much larger scenes such as sports arenas, race-tracks or landscapes.
The latest version of Virtual Placement includes many new features, including:
Trajectory Tool – Ported over from ChyronHego's popular Paint Telestrator, the Trajectory tool allows users to create 2D ball trajectories within Virtual Placement. See the flight path of that high-flying home run!
Automatic Camera Calibration in Pitch Tracking – Using Deep Learning Neural Networks based on ChyronHego's Artificial Intelligence methodology, Virtual Placement automatically detects a Soccer field to speed up the calibration process.
Cue Points – Also ported over from the Paint Telestrator, Cue Points allow users, such as in Baseball, to make points in the video to jump back in time in the record train.
Flash Detection for Scene Tracking – Compensates for bright light flashes in arenas, such as in Basketball.
4K Recording – We've added Matrox M.264 support. Now you have 4K recording within Virtual Placement.
Scene Tracking – ChyronHego's latest method of optical tracking. Scene Tracking is unique as it's able to gather metrics without using pitch lines or sensors. With Virtual Placement's Scene Tracking, a panoramic image is created such that the system can "learn" what the world it is viewing looks like.
The aim throughout is simple: to place virtual elements into a live scene to make them look physically real and in harmony with the environment they are projected into, with the potential benefit of additional advertising placement revenue.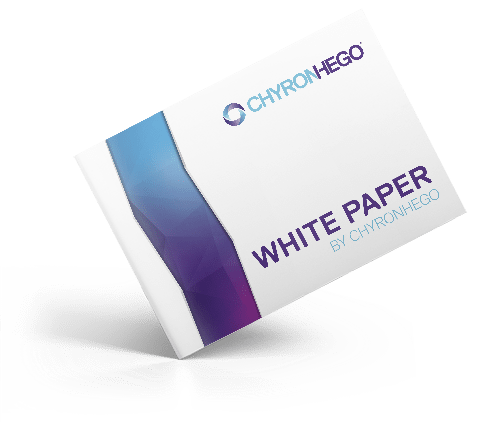 Scene Tracking & Virtual Placement
Increasing Viewer Engagement & Revenue Streams

A single system can now output 4K and HD in parallel providing greater flexibility and lower total cost.
Downstream Pitch Tracking Workflow
The new downstream pitch tracking workflow provides additional flexibility for any kind of production.
With just a single input source, Virtual Placement can now output multiple feeds with different graphics on each channel. This opens up the possibility for regionalized content and advertisements from a single system.
Quick Set-Up And Easy To Use
No need for camera encoder hardware or long and complex calibration processes. It just works.
Multiple Real-Time Camera-Tracking Engines
Low latency with only 3 frames from live video input to virtual graphics placement output.
A Versatile Solution For Any Production
Can be used on OBs, either upstream or downstream.
Open To A Wide Variety Of Content
Place static graphics, animations and live graphics or video feeds into a scene.
Cost-Effective Modular Structure
Choose the modules that best suit your production needs.

Virtual Placement is based upon highly advanced image-processing algorithms and uses only the live video feed to calculate the real-time pan, tilt and zoom movement of the broadcast camera. The result is a highly accurate, low-latency and reliable tool that can make what has always been a complex and time-consuming task a much easier proposition.
With the addition of optional software modules, Virtual Placement can also be deployed in specific production scenarios. For downstream production workflows, a special anchor-tracking module uses scene-cut detection technology to cope with the challenges of placing virtual graphics into multi-camera feeds.
Additionally, for a number of arena-based sports such as football, tennis and several others, specific software modules can be added to Virtual Placement to enable both perspective and distance awareness by the system. This not only allows for the easy placement of team badges, scores, statistics, sponsor logos and other virtual graphics into the field of play, but it also is one of the crucial components in providing the world's only solution for live tracking graphics by integrating with ChyronHego's TRACAB Player Tracking data.

DOCUMENTATION
Virtual Placement Product Info Sheet
Sports FX Engine Product Info Sheet
Third Party Legal Notices

DOCUMENTATION
Virtual Placement Product Info Sheet
Sports FX Engine Product Info Sheet
Third Party Legal Notices