YOUR ONLY LIMIT IS IMAGINATION.
VIRTUAL GRAPHICS SOLUTIONS.
Whether it's placing virtual graphics within live video or creating complex 3D virtual sets with full interactivity, our immersive virtual solutions have news, sports, and entertainment producers dreaming up new ways to engage audiences.
ChyronHego's Virtual Graphic Solutions offer a remarkably powerful set of tools that turns the complex art of creating, placing, and interacting with virtual graphics within a live video environment into a quick and simple process that integrates into your storytelling workflow.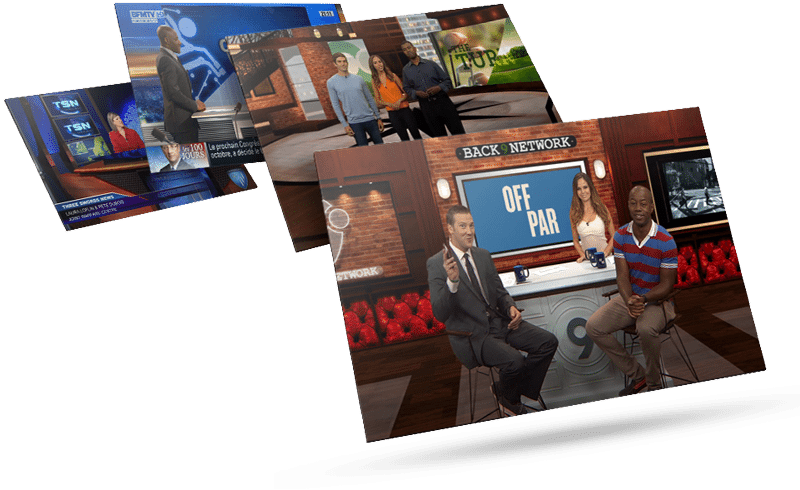 Neon
Neon is a sensor-less virtual set media production solution. Using fixed camera signals on a green screen, Neon allows astonishing virtual camera motions such as virtual roll, pan, travelling and crane movements.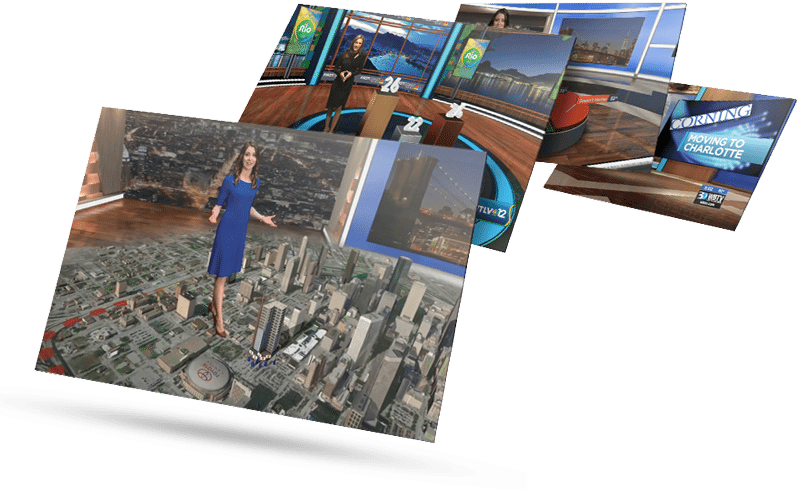 Plutonium
ChyronHego's top-of-the-line virtual set tracking solution, Plutonium, combines power and precision. Tracking solutions provide real-time, precise camera motion within 2D or 3D computer-generated backgrounds. From hand-held, XYZ movements to PTZF, we employ an open and scalable solution for tracking virtual graphics – whether using our precise motion tracking robotic camera support, or interfacing with any of the third-party tracking systems available.