VIRTUAL SET

MEDIA PRODUCTION CENTER
Neon's trackless virtual set system is as simple as it is powerful. Relying on our Krypton 3D engine and Ozone external control application, Neon is a sensor-less virtual set solution. Using fixed camera signals on a green screen, Neon allows astonishing virtual camera motions such as virtual roll, pan, travelling and crane movements.
Production Workflow and Space Simplified
Neon requires very little studio space, as the physical camera remains stationary. All of the complex camera moves that Neon supports are performed in software. Since no tracking system is used, set up time is significantly diminished – as is the cost of the system. This also allows Neon to be a portable virtual studio system.
Billboarding is a feature that, when turned on, allows the talent to remain facing their respective camera, regardless of the position of the virtual camera.
Multiple Camera Control and Powerful Functions
Neon also has an open interface to social media data and vision mixers, and uses a special widget called Mercury to control virtual camera motion and position, as well as camera switching. Neon, based on a simple PC architecture, can manage up to 6 HD streams that can be configured as inputs/outputs.
Neon can be upgraded to a full tracking virtual set solution, using the same graphic engine, simply by adding our Cesium motion tracking software and camera tracking technology.
Streaming and Video Over IP
As streaming content grows, the engine is able to input and output in streaming format (e.g. RTMP, H.264, NDI). Several concurrent outputs are supported. This is the perfect solution for your digital feeds, digital newscasts, events and website.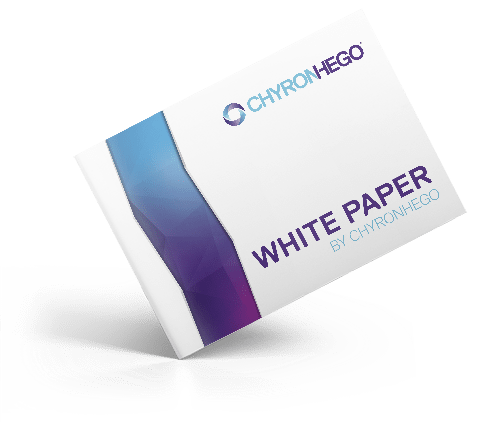 Camera Tracking Technologies Explained

Not all stories are the same. This helps us tell the story, it helps us explain the story, it helps us show the story. We can use bigger images. We can use bolder images. We can change images more often. We can do things we've never been able to do before.
President and General Manager, First Coast News, Jacksonville, Florida

WTLV Virtual Graphics Customer Success Story
WTLV embraced ChyronHego's virtual graphics solution as a normal piece of their storytelling workflow. They design augmented reality pieces to help convey sports, news, and sales elements.
Election Night Virtual Graphics
CAMIO Universe and Virtual Sets
Virtual Graphics Interview

Real-Time, Software Based Internal Chroma-Keyer
Can Operate With Any Existing Camera And Lens
Totally Portable Virtual Studio Software-Based Solution
No Need For Sophisticated Tracking Setup And Calibration
HDD Video Input Streams Whether Cameras Or VTR Inputs
Multiple Programs/Previews
Powerful Mercury Widget To Control Unlimited Virtual Cameras And Instant Camera Switching
Incredible List Of 2D Effects
Upgrade To Tracking Virtual Studio Available
Local Scene Editing And Offline Preview
Unlimited Number Of Pre Recorded Video Files
Library Of Pre-Designed Sets
Inputs And Outputs Also In Streaming Format
(reflection module, refraction, shadows…)
Adjustable Reflection And Shadows For Talent

DOCUMENTATION

DOCUMENTATION