Click Effects PRIME is a highly integrated, turnkey graphics authoring solution for live arena- and stadium-based A/V presentations. With Click Effects PRIME, it's always any canvas size, to any number of outputs, in any resolution.
Click Effects PRIME unites the advanced authoring, rendering, and data binding power of ChyronHego's renowned PRIME Graphics system with the industry-leading arena graphics generation and custom digital display control solution.
Click Effects products have always been renowned for their centralized, single-click action, built around an easy to learn and quick to use interface. Click Effects PRIME doesn't disappoint by carrying on this tradition of excellence. While competing systems force you to train your operators through the vendor, Click Effects PRIME's no-scripting-required design and low learning curve means your operators will be game ready when the first whistle blows.
Today's sports venue producers face a challenge. Fans want to visually experience many of the same visual elements, such as enhanced graphics and play-by-play analysis that they're used to seeing on live TV.
Click Effects PRIME answers that challenge.
The native scene authoring of Click Effects PRIME, combined with the advanced authoring capabilities offered by the PRIME Designer, propels in-stadium display presentations to broadcast-quality experiences your fans will love.
By leveraging ChyronHego's 64-bit, all-software PRIME rendering engine and authoring environment, Click Effects PRIME exposes users to powerful features such as real-time rendering of dynamic and data-bound 3D objects with tools such as shaders, lights, materials, and video texturing. Other expanded capabilities include real-time lights and reflections, real-time video mosaics, four-point loop playback control for clips, and many more.
The result? Many of the effects that fans are accustomed to seeing on TV can now be shown on your stadium or arena's LED screens – all with one simple click of the legendary Click Effects user interface!
Contact us today to schedule a demo, order an upgrade, and learn why thousands of stadiums and arenas across the globe trust the Click Effects product line.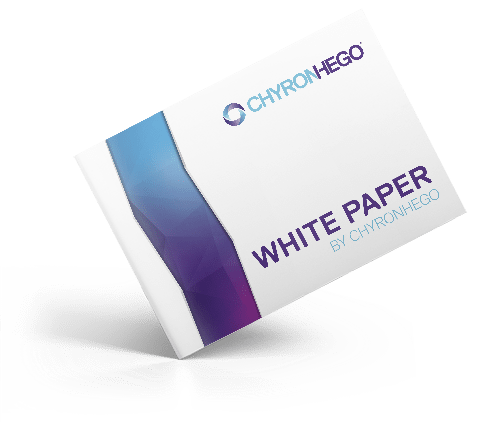 Technology Driven Opportunities & Key Benefits For Stadiums & Arenas
Watch The
CLICK EFFECTS PRIME
VIDEO TUTORIALS

Because Click Effects is so intuitive, I feel I could train someone to run the system in 20 minutes.
Producer/Editor, United Center

Click Effects PRIME
With Click Effects PRIME, it's always any canvas size, to any number of outputs, in any resolution!

Advanced, yet easy to use data-binding, Scene Action Control adds direct interaction with PRIME Graphics' Scene Actions from any button on the Click Effects UI. Expands highly creative CG to any screen in venue on DVI or HD-SDI.
Edit and share content between Click Effects PRIME and the PRIME Designer. Direct edits without re-importing. Unmatched design control and offline editing.
Versatile Real-Time 3d Engine
Power your stadium and arena presentations with advanced graphic design toolsets that include shaders, lights, materials, video texturing, and more!
Create an infinite amount of custom, real-time wipe and displacement transitions for video and graphics, as well as real-time lights, reflections, and real-time video mosaics.
Hooks to ChyronHego's Emmy® Award-winning real-time player and ball-tracking solution, TRACAB, enable Click Effects PRIME users to create the same compelling play-by-play video analysis that viewers are accustomed to seeing on sports television broadcasts.
Click Effects PRIME supports the AMP protocol.
HDR, IP, & 4K UHD Support
Click Effects PRIME supports 4K UHD with very low latency, HDR (HLG) Clips, and SMPTE 2110 IP transport.
Expanded Control Room Capabilities
Click Effects PRIME features real-time integration with ChyronHego's Live Assist Panels for user interface creation and scripting, as well as the Live Compositor software-based video switching system.

* Please see the Documentation section below for full technical specifications.

Up to 8 HD-SDI video inputs (7 in HD-SDI workflow)

Up to 2 dedicated HD-SDI workflow channels with up to three HD-SDI outputs: Key, Fill, and Preview

Up to 12 dedicated DVI workflow sub-channels with up to 4 DVI or Display Port outputs

Mixed Resolutions For Inputs And Outputs

Inputs Shared By All Output Channels

DOCUMENTATION
Click Effects PRIME Product Info Sheet
Click Effects PRIME MX Platform Tech Specs
Click Effects PRIME HX Platform Tech Specs
Click Effects PRIME Brochure
White Paper – Click Effects PRIME & Legacy Systems
Click Effects PRIME DVI – Video Clip Render Specifications
Click Effects PRIME HD-SDI – Video Clip Render Specifications

DOCUMENTATION
Click Effects PRIME Product Info Sheet
Click Effects PRIME MX Platform Tech Specs
Click Effects PRIME HX Platform Tech Specs