MAKE YOUR VIEWERS 

PART OF THE CONVERSATION
MONITOR, SELECT, AND AIR SOCIAL MEDIA CONVERSATIONS
With ChyronHego SHOUT, merging your ChyronHego graphics systems with 2nd screen audiences has never been easier.  
SHOUT EXPANDS YOUR SOCIAL MEDIA UNIVERSE
Ideal for news, sports, and entertainment, SHOUT™, ChyronHego's Social Media Editor, is a software solution that enables broadcasters to quickly air social media conversations, including those from Twitter®, Facebook®, Instagram, Tagboard, Social News Desk and RSS feeds, to be monitored, selected and routed to ChyronHego's broadcast graphics systems for on-air playback.
Now, you can enhance viewer engagement through a more interactive entertainment and information experience, instantly creating an online community and buzz around your program.
1.

Viewer authors a tweet or Facebook post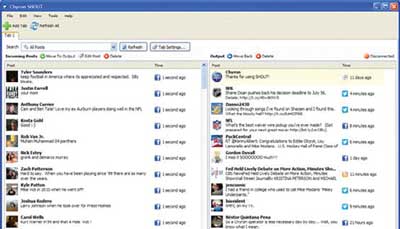 2.

SHOUT Curator monitors incoming social media conversations via the SHOUT GUI and selects items to go to air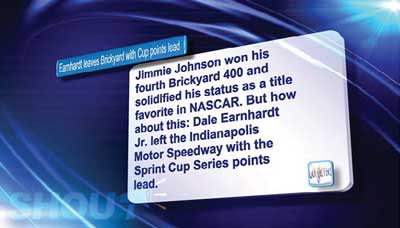 3.

The tweet or Facebook post is aired in your graphic design

Assign multiple, supported data sources, such as Twitter feeds, Facebook posts, and RSS feeds to a single tab
Easily set and output to air a variety of social media logos for instant viewer recognition
Choose and set the language preference of all SHOUT operations
Operators can easily customize the user interface to their native language
Custom Moderator Messages
Insert your own custom messages at anytime.
Two Stage Take (message preview)
Preview all social media messages before playing to air
Enables multiple users to view and play back messages

DOCUMENTATION

DOCUMENTATION