THE
INSTANT

 IMPACT OF 

LIVE

DATA
The ZXY technology ecosystem has been systematically developed over the past decade by using some of the most sophisticated radio frequency tracking technology on the planet.
The resultant data captured by ZXY offers coaches and sports scientists the most accurate and repeatable set of performance metrics for any type of Electronic Performance and Tracking System (EPTS) on the market. In addition, the ZXY system is valued for its flexibility of use in many different environments, as well as its ability to provide the data live for immediate monitoring and feedback to coaches and athletes.
Data is provided live and is complemented by additional data from highly sensitive integrated motion sensors such as accelerometers, gyroscopes and magnetometers. Integrated Bluetooth connectivity enables other sensors and devices, such as heart-rate monitors, to be attached and their data communicated live.
ZXY Arena is designed for fixed installations, such as dedicated training facilities, sports science research installations, or competition arenas. ZXY Arena uses advanced technology for both its positioning and data communication, and it has the advantage of being able to be used in either indoor or outdoor environments.
ZXY Arena is a high performance system, with tracking data rates of up to 100Hz and higher from each transponder with zero data packet-loss. All collected data is transmitted live back to analysis and management software, and is available for monitoring through live visualization or to control robotic cameras.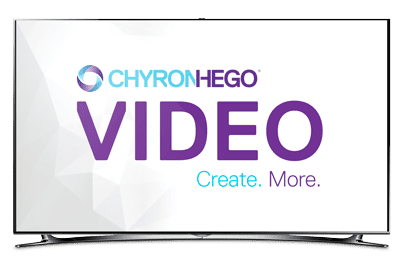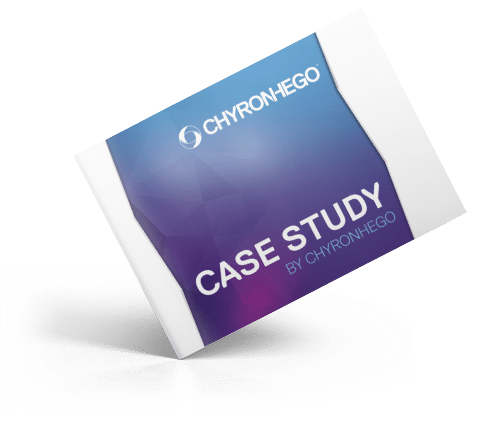 Delivering A Compelling Visual Horse Racing Experience

The Future of Football: Wearable Technology
The IFAB decided to allow wearable technology in football, and ChyronHego responded. FIFA invited the industry to Zurich, to learn more about how these systems work.

Uses Venue-Based Rf Technology
Highly accurate, can be used inside or outside with no interference from other RF sources, atmospheric conditions or arena infrastructure.
Small, Lightweight Transponders
The wearable unit have been designed specifically to be small and light enough to be worn comfortably, unobtrusively and safely to meet the needs of use in both training and in competition.
Consistent Data Collection
Provides precise, repeatable tracking data, with no drifting on results due to changing conditions or training setup. The tracking data is also 100% derived from the positional tracking system, with minimal smoothing and filtering and no complex algorithms from IMU data to calculate estimated positions.
Live Performance Monitoring
The accompanying software allows an athlete's physical movement and performance metrics to be monitored live in training and competition. Data can be visualized live on laptops or tablets through the ZXY monitoring software with offers a range of dynamic and easily customized graph tools.
Integrated IMUS And Bluetooth Communications
The built-in highly sensitive single-chip IMU contains an accelerometer, gyroscope and magnetometer to provide additional metrics for physical performance measurement of the athlete. The built-in Bluetooth communication chip enables other Bluetooth-enabled sensors and devices on the athlete to communicate data through the whole ZXY ecosystem.

With the core technology derived from highly advanced military communications applications, ZXY has adapted and extended the tracking capabilities of this core technology to suit the specific needs of sports science, research and high performance sports analytics.
The system uses RF (Radio Frequency)-based technology to very accurately determine the position of transponders that are worn by athletes engaged in the sport. Each lightweight transponder worn by the athlete also has a highly sensitive and integrated Inertial Measurement Unit, or IMU, as well as Bluetooth for communication to any other sensors or devices worn by the athlete.