PORTABILITY, 

ACCURATE 

POSITIONING,

AND 

PERFORMANCE 
ChyronHego has accurately measured sports performance for well over 50 years. Today, ChyronHego sits at the very heart of collecting the most accurate, independently verified*, consistent, and reliable sports performance data.
ChyronHego offers two Player Tracking solutions, Optical and Wearable, comprised of three different categories of data collection methods – Optical, GPS, and RF. ChyronHego is the only provider to offer all three types of data collection, and in a manner that uniquely enables a common, sharable dataset across our customer's sports tracking ecosystem.
All three categories share the common thread of being able to deliver their data live, including via the Coach GO mobile application that works on any device, as well as viewed and analyzed post-match through a single web-based portal.
*2018 VICON Data Collection Test Results
TRACAB GO, part of ChyronHego's portfolio of wearable tracking technology solutions for sports, is a comprehensive and portable satellite-based tracking system designed with the highest precision positioning components and live radio transmission technology.
TRACAB GO utilizes the very latest in satellite tracking technology, including GPS, GLONASS and Galileo-ready, to provide highly accurate positioning indoors and outdoors. This is enhanced by a reference station that provides real-time correctional information to raw satellite positioning data, in order to compensate for the large variations that can occur with changing atmospheric conditions and other contributing factors.
TRACAB GO complements other ChyronHego Sports Tracking solutions, including TRACAB Optical Player Tracking and TRACAB RF systems. The data collected by TRACAB GO can be aligned with data captured from other ChyronHego tracking products, uniquely enabling a common, sharable dataset across your sports tracking ecosystem.
TRACAB GO comes with a handy tool called Coach GO. Coaches are able to control sessions, see live and captured data, and review performance post-session.
Coach GO is supported on both iOS and Android smartphones and tablets. Large "one-touch" button menus let you operate the app, while you keep your eye on your players.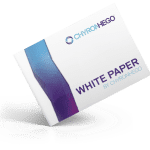 Performance Data In Sport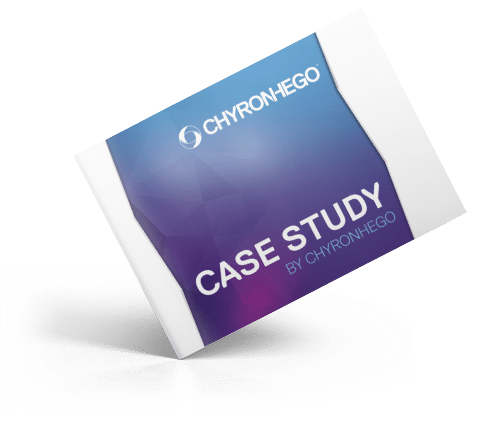 Delivering A Compelling Visual Horse Racing Experience

The Future of Football: Wearable Technology
The IFAB decided to allow wearable technology in football, and ChyronHego responded. FIFA invited the industry to Zurich, to learn more about how these systems work.

Performance and Portability
TRACAB GO is designed with portability in mind. It can be used in outdoor environments in any sport, and it comes in a self-contained flight-case for taking on the road when training or playing away from home.
Venue-Based RF Technology
Highly accurate, can be used inside or outside with no interference from other RF sources, atmospheric conditions or arena infrastructure.
Small, Lightweight Transponders
The wearable unit have been designed specifically to be small and light enough to be worn comfortably, unobtrusively and safely to meet the needs of use in both training and in competition.
Consistent Data Collection
Provides precise, repeatable tracking data, with no drifting on results due to changing conditions or training setup. The tracking data is also 100% derived from the positional tracking system, with minimal smoothing and filtering and no complex algorithms from IMU data to calculate estimated positions.
Live Performance Monitoring
The accompanying software allows an athlete's physical movement and performance metrics to be monitored live in training and competition. Data can be visualized live on laptops or tablets through the TRACAB monitoring software with offers a range of dynamic and easily customized graph tools.
Coach GO is supported on both iOS and Android smartphones and tablets. Large "one-touch" button menus let you operate the app, while you keep your eye on your players.
With Coach GO in hand, you're able to control sessions, see live and captured data, and review performance post-session.
Integrated IMUS And Bluetooth Communications
The built-in highly sensitive single-chip IMU contains an accelerometer, gyroscope and magnetometer to provide additional metrics for physical performance measurement of the athlete. The built-in Bluetooth communication chip enables other Bluetooth-enabled sensors and devices on the athlete to communicate data through the whole TRACAB ecosystem.

With the core technology derived from highly advanced military communications applications, TRACAB has adapted and extended the tracking capabilities of this core technology to suit the specific needs of sports science, research and high performance sports analytics.
The system uses RF (Radio Frequency)-based technology to very accurately determine the position of transponders that are worn by athletes engaged in the sport. Each lightweight transponder worn by the athlete also has a highly sensitive and integrated Inertial Measurement Unit, or IMU, as well as Bluetooth for communication to any other sensors or devices worn by the athlete.

DOCUMENTATION
TRACAB GO Product Info Sheet

DOCUMENTATION
TRACAB GO Product Info Sheet