ChyronHego played a major role in the invention of the character generator. The latest release of LyricX reaffirms ChyronHego's commitment to broadcast graphics with superior product performance, support for , and the highest reliability in a scriptless environment.
With our latest release, LyricX product designers have introduced a myriad of improvements. A highly responsive User Interface results in a designer's ability to create faster and an operator's ability to maneuver quicker around the application. LYRICX's customizable UI supports a myriad of workflows and a logical reorganization of toolsets means a shallower learning curve.
Modern Design Tools To Satisfy Your 
Inner Creative Spirit
3D Primitives have long been a part of the Lyric design arsenal. ChyronHego product designers have developed an easy way for you to create 3D shapes without needing 3D modeling expertise. Polygon Object is a new 3D object type that lets users define shapes within their third-party design application of choice, such as Adobe Illustrator, and then bring the data back into LyricX where it can be modified and visualized.
LyricX's modernized rendering pipeline has made soft-edged, shader-based masking both powerful and flexible, and it has opened the door to new shader-based technology such as high quality anti-aliased render texture and specular mapping.
Feed Your Studio Monitors 
With Display Matrix
ChyronHego's Display Matrix option, available on LyricX and the HX and MX platforms, expands your station's branding and storytelling to an all-new level.
With LyricX's Display Matrix option feeding your on-set visual environment, your motion graphics will fill ever-larger atypical aspect ratio video walls and interactive touch screens, while video displays integrated within your anchor desk create visually focused architectural set pieces.
The Display Matrix option makes this possible with the same LyricX system you already have in place, with the same familiar design and playout workflow you currently use, and with no additional expertise required.
Contact us today to schedule a demo, order an upgrade, and learn why more than 16,000 Lyric systems are installed across the globe.
To learn more about LyricX, scroll down to watch the video. Then, explore the Tabs below where you will find documentation and other product information.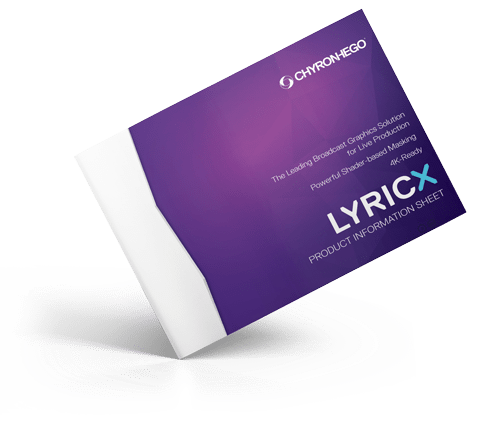 LyricX Broadcast Solutions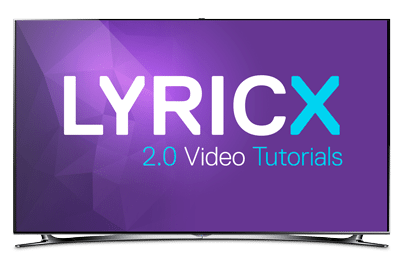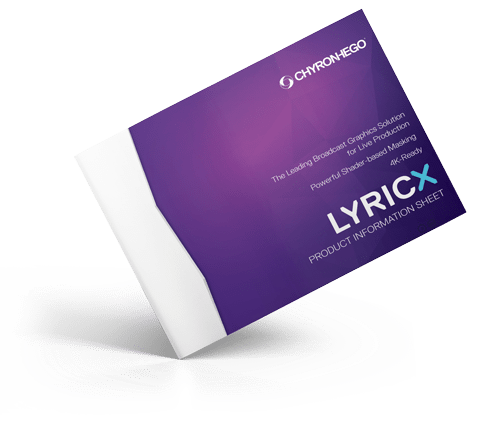 LyricX Broadcast Solutions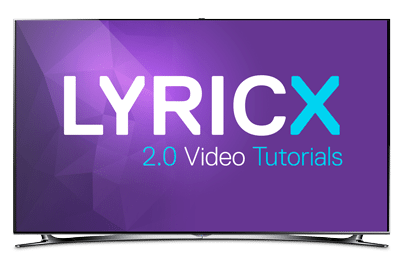 The team at ChyronHego helped make the transition to LyricX a breeze!
Chief Latex Salesman, Vandalay Industries