UNSURPASSED 

GRAPHICS CREATION.
News producers are under more pressure than ever to push the envelope of innovation and introduce new and different ways of telling a story. You need to deliver breaking news to air faster than the competition, and to do it as cost-effectively as possible. These challenges call for integrated, software-based solutions that can leverage standard hardware and the existing IT infrastructure, offering easy-to-use, templated tools that everyone in the news department – including sports and weather – can use to create content and deliver it to air.
STREAMLINE YOUR WORKFLOW.
The ChyronHego News Graphics production workflow is recognized as the industry leader. The ChyronHego News Graphics workflow starts in the art department, where artists create templates in Lyric and Prime for use in broadcast and beyond.
Complete templated graphic elements and simply move your completed graphics into your news workflow – and from your graphics hub to your spoke clients.
Renowned Graphics Solutions:
LYRIC & PRIME
Our well-known Lyric Graphics Solution is the world's leading graphics creation and playout solution. With more than 16,000 systems installed in broadcast environments on every continent, Lyric is the fastest-to-air graphics solution. Lyric is engineered with high-performance features that provide ease of use under all conditions. Lyric's advanced workflow eases the creation of news graphics creation for everyone on the production staff, including artists, operators, producers, directors and engineering.
PRIME Graphics is ChyronHego's universal graphics platform that stacks an array of diverse applications into a single design and playout solution. Media professionals from news, sports, in-venue, entertainment, and government/corporate are embracing PRIME Graphics' "One Platform, Multiple Solutions" model. Powered by the latest version of our most powerful rendering engine, PRIME Graphics is ChyronHego's advanced 4K- and HDR-ready, 3D graphics authoring and playout solution that actually adapts to your requirements by offering five feature sets within a single easy to use platform. PRIME Graphics can be configured as a Branding solution, an integrated Clip Player, a unified Newsroom Graphics system, a graphics-driven Video Wall solution, or as an integrated touchscreen solution.
Whether used together or as standalone products, Lyric and PRIME Graphics are flexible and easy to use solutions for news and sports broadcasters, playout facilities, and in-venue producers offering a low Total Cost of Ownership.
Accelerate Newsroom Productivity:
CAMIO UNIVERSE
CAMIO Universe is for any station, station group, or network that wants to run more efficiently while investing in the stories they create.
It's an ideal solution for producers who want to put together a story quickly, monitor reporting trends across their station or group, and create content that presents the exact story you want to tell. CAMIO Universe is for directors who want to build and order all camera, switcher, audio, virtual set, and graphic cues from within a single, unified tool. From lower thirds to virtual sets to extensive newsroom automation, content creation is quick, simple, and easily shared.
INTEGRATING GRAPHIC TEMPLATES INTO THE HOLISTIC NEWS WORKFLOW
Once your templated graphics elements are complete, it's time to to move your graphics down the news pipeline, or from your graphics hub to spoke clients. Camio Asset Manager adds CAMIO-specific properties to your graphic assets for easy inclusion into our producer workflow tool, LUCI, played through your control room using our iSQ or Live Assist, or sent to your editors using Mediamaker for seamlessly integrated graphics.
LUCI provides producers with the tools to customize the templates for their stories and has been specifically crafted to help art departments guide producers through making informed decisions that speed up content creation and adhere to the brand.
For playout through your control room, iSQ provides centralized playout control and Live Assist is our playout automation engine. In today's fast-paced broadcast environment, simplified playout operation is critical. Our solutions allow a single user to connect to a CAMIO server and control multiple graphics playout channels from a single work surface.
CAMIO UNIVERSE
The CAMIO Universe narrows the gap between complex technology and the journalists who are doing the actual storytelling. Adding traditional lower thirds banners and monitor wall graphics, branding content or tickers, or virtual graphics and augmented reality to your newscast is the same workflow every time. Additional content can be generated by producers all hours of the day using Axis Maps, News, and Quotes – at the speed of breaking news.  All this functionality can be done independently, or as part of an enterprise-level network of systems.
Broadcasters of all types and sizes depend on ChyronHego News & Studio Solutions every day to minimize the cycle time from creation to air, ensuring the highest production value in the shortest time – every time.
Think. Create. Go Live in Seconds.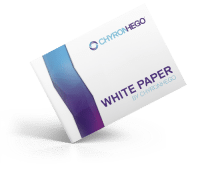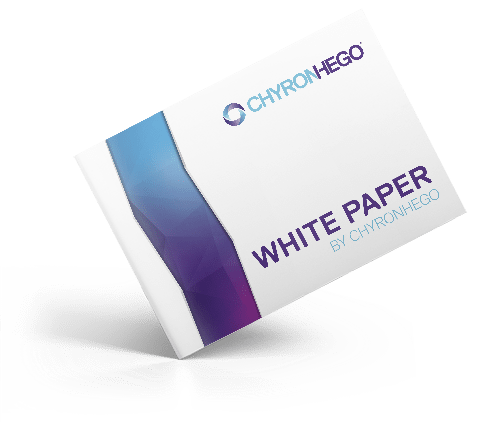 The Next-Generation Newsroom

Lyric
X

Introductory Video
A brief introductory video on LyricX, ChyronHego's newest graphics creation and playout solution.