DISCOVER DATA'S 

POTENTIAL
ChyronHego's Emmy® Award winning non-intrusive player tracking solutions, including TRACAB, ZXY Arena, and ZXY GO combine optical cameras and radar technology.
Using advanced patented image processing, an array of optical cameras capture live and highly accurate X, Y, and Z coordinates of each viewable object – a player, a referee, and even the ball, for example – at up to 30 times each second.
This information-rich data reveals a range of insights to leagues, teams, coaches and individual players such as distance run, speed, accelerations, stamina, team formations, set-plays and many more.
Pushing Data-Driven Boundaries
ChyronHego's Player Performance Portal, a key part of our sports tracking player performance and analysis ecosystem, is an all-new web-based solution for displaying tracking data post-game. Coaches, analysts, and sports scientists use the Player Performance Portal to visualize standard team metrics as well as a host of new key performance indicators (KPIs).
The possibilities don't end there, however. The resultant data can also be used to enhance the viewing experience for fans in the stadium, as well as broadcast and online audiences, by allowing real-time visualizations of game play, opening up exciting new revenue opportunities.
Installed in well over 300 arenas worldwide and covering a wide variety of team and individual sports such as football (soccer), baseball, American football, cricket, tennis, and horse racing, ChyronHego Sports Tracking Solutions are pushing the data-driven boundaries of sport.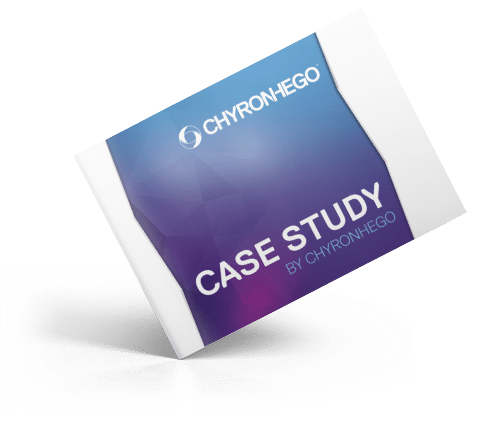 TRACAB & Dell EMC

The big thing with TRACAB is it's taken the training data, the match data, and it's helped us bridge that gap…almost what sports scientists have been looking for…that holy grail of matching the total player training load together.
Head of Sports Science, Everton Football Club

TRACAB Optical Player Tracking At Everton Football Club
England's Everton Football Club enhances their storied brand while assisting coaches and analysts with team skills development.