ChyronHego has been accurately measuring sports performance for well over 50 years. One need only look back – way back – to 1969, when sports event timing was a "manual" process. The operative word-part is "man". A person with a mechanical stopwatch was responsible for the official timing of a competition. The credibility of the man and the watch mattered.
Hego Group, the forebear of what would eventually become ChyronHego, were the real pioneers in this particular space. Hego's founders, Mucki HEyman and Göran Otterström, combined their interest in electronics and alpine skiing to come up with a better, more modern way of measuring timed competitions. The result of their efforts was a running timing clock presented on live sports broadcast television.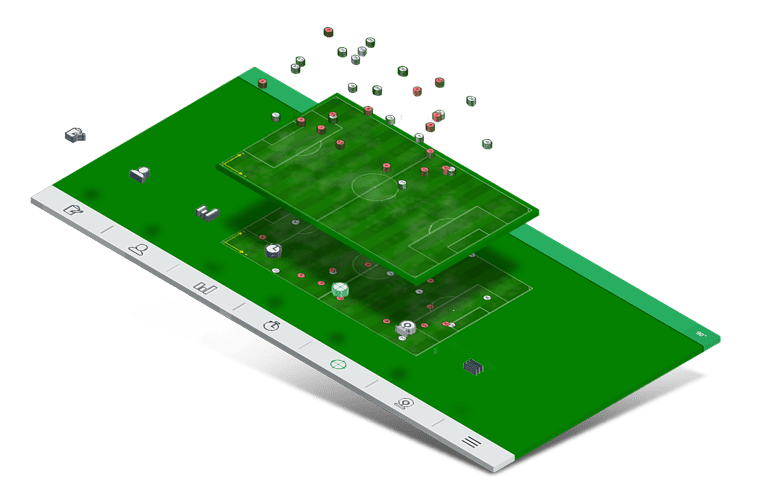 In just a few short and one would imagine exhilarating years, Hego became a major player in the field of timing and results services, including the official timekeeper for events as diverse as F1 racing, European and World Championship alpine skiing, hockey, and biathlon. Hego's credibility was on the line at each competition in which they provided product and services.
Today, ChyronHego sits at the very heart of collecting the most accurate, consistent and reliable sports performance data. Coaches and sports scientists use this data to make decisions on how to improve their athlete's fitness level, reduce injuries, make tactical decisions, and ultimately to improve their chances of success.
From a raw data-gathering perspective, ChyronHego has developed three distinct tracking technology solutions, all of which have the common thread of being able to deliver data live, as well as having their data analyzed and presented, through a single web-based Player Performance Portal. These solutions are TRACAB®, ZXY® ARENA and ZXY® GO.
TRACAB is ChyronHego's optical player tracking solution. ZXY ARENA is an LPS (Local Positioning System) wearable technology, designed for fixed installations, either indoor or outdoor. ZXY GO is the third variant of ChyronHego's performance data system. It is also a wearable solution, but it uses GPS, GLONASS, and Galileo-ready technology to provide highly accurate satellite-based positioning.
Regardless of the tracking solution chosen, and whether used in standalone or combination, it is within the competitive world of sports that the consistency and reliability of data counts. Equally critical, it is the quality and credibility of that data which defines its effectiveness. Credibility meant something way back in 1969, and it is all that matters today in 2018.
Authors Rolf Olstad, Managing Director ZXY Sports, Ian Wray, ChyronHego EMEA Director of Sports, and ChyronHego Product Manager Niall Hendry have authored a new white paper that looks at understanding these three distinct sports tracking technology platforms – optical, local positioning, and satellite.
We invite you to learn more by downloading and reading this white paper.
Performance Data In Sport