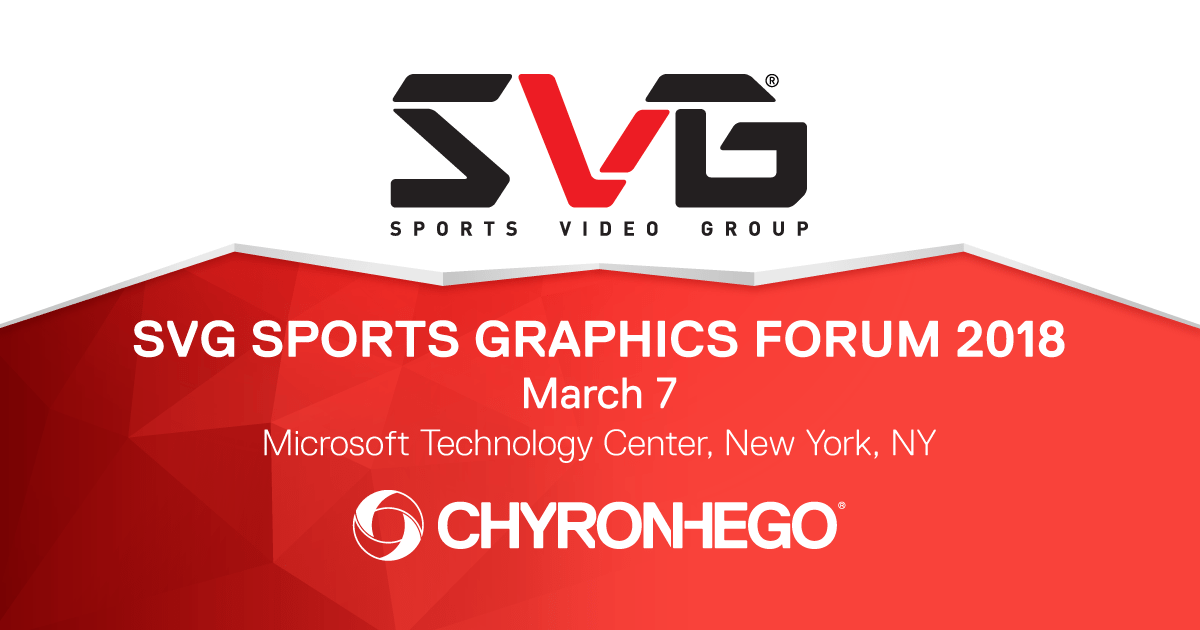 Location
Microsoft Technology Center
11 Times Square
New York, New York
10036
ChyronHego is proud to be the Title Sponsor of Sports Video Group's Sports Graphics Forum 2018. Join us on March 7th at the Microsoft Technology Center in New York City.
9:30 – 9:45 A.M. – Welcoming Remarks by ChyronHego's Chief Marketing Officer, Jesper Gawell.
12:15 – 1:00 P.M – ChyronHego's Director of Sport Analysis and Lead Sports Analyst, Bradley Wasilition,  joins the panel, Augmented Reality: The Wave of the Future Has Arrived.
2:30 – 3:15 P.M – ChyronHego's Chief Technology Officer, Sören Kjellin, joins the Technology Workshop, Cloud-Based Collaborative Tools: Creating Anywhere, Anytime.
For more information on the Sports Graphics Forum, visit the SVG event page.